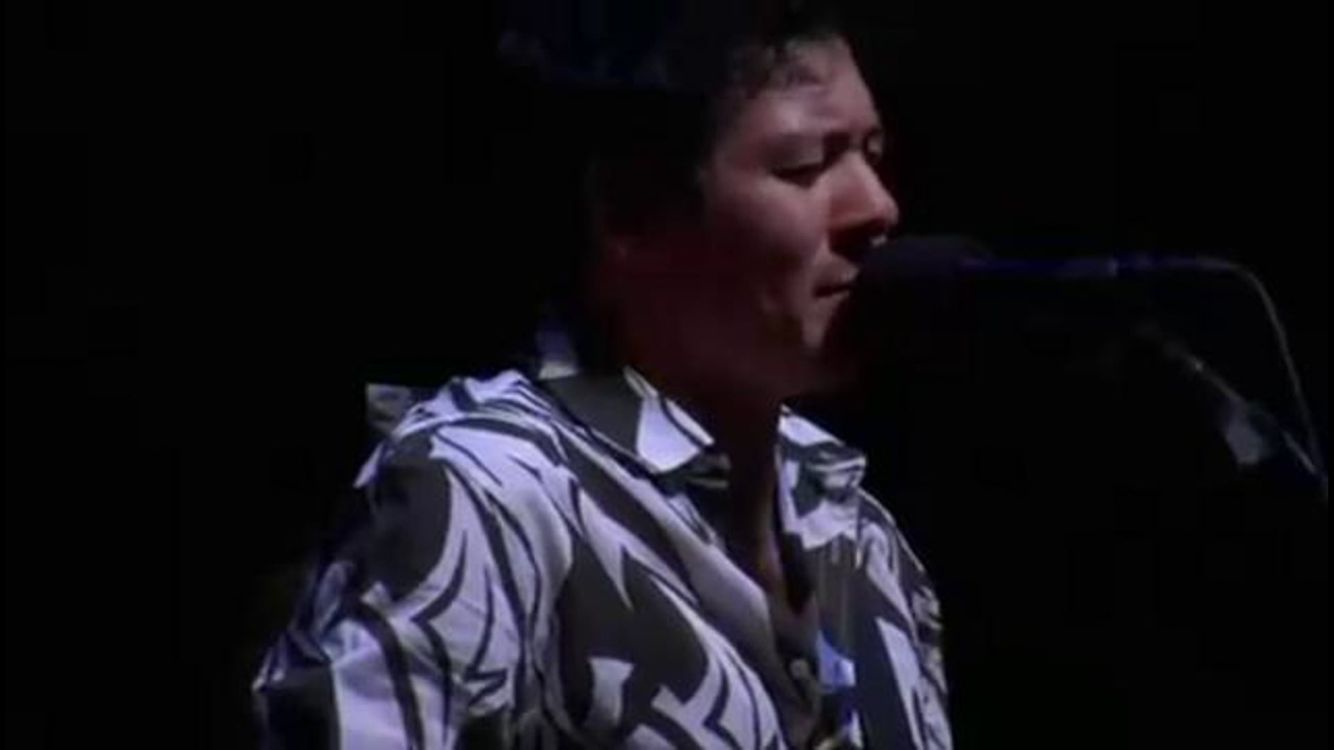 ARTIST BIO:
Since their formation in the mid-'80s, Big Head Todd & the Monsters have continued to evolve and explore, moving beyond their Colorado club circuit roots to become one of the most adventurous, respected and durable bands in America. Through constant touring and a zeal to travel down new musical avenues in the studio, BHTM (as their dedicated fans call them) have honed their collective stew of influences into a trademark hybrid sound that's immediately recognizable. Now, with Black Beehive, their maiden release on Shout! Factory (February 4, 2014), the quartet has made its most personal and poignant album to date, a collection of new studio tracks that, says co-founder and figurehead Todd Park Mohr, "allows us to truly reach our audience through the language of the blues."
Recorded at Butcher Boy Studios in Chicago, Mohr's hometown of the past seven years, and produced and mixed by Grammy-winning multi-instrumentalist Steve Jordan (whose previous production credits include John Mayer, Buddy Guy, Solomon Burke and Robert Cray), Black Beehive arrives a quarter-century after the group's debut album, Another Mayberry, first put Big Head Todd & the Monsters on the map beyond their home base. Today, the original trio—Mohr on guitar and vocals, Brian Nevin on drums and vocals and Rob Squires on bass and vocals—along with keyboardist/pedal steel guitarist Jeremy Lawton, who joined in 2004, are still opening themselves to new possibilities even as they further explore their roots. "It has some contemporary elements that bridge a gap between alternative pop and traditional blues," says Mohr about Black Beehive, whose title refers to the late British soul singer Amy Winehouse, the inspiration behind the album's title track.
The band approached the recording in an old-school organic fashion, playing together in the studio, which Mohr describes as "a big open space," and sticking to the basics. "I played resonator guitar on almost every song and most of the album is kind of simple: guitar, slide guitar, drums and bass," he says. "We only had two guests on the album. One was Eddie Shaw, who was Howlin' Wolf's harmonica player for many years, and Ronnie Baker Brooks, who played guitar. And Steve Jordan played on almost every track—various things, percussion, rhythm guitar."
Jordan, whose incredible career began when he joined Stevie Wonder's band as a teenager, later going on to perform in the Saturday Night Live band, Paul Shaffer's World's Most Dangerous Band on Late Night with David Letterman, and backing John Belushi and Dan Akroyd when they toured as The Blues Brothers, has an unbelievable production roster but is also well-known as a drummer. A member of the John Mayer Trio, Jordan also toured and recorded with Keith Richards and the X-pensive Winos, joined Eric Clapton for his 2006 European tour, and has also worked with Bruce Springsteen, Neil Young, Bob Dylan, B.B. King, James Brown and more.
Mohr first met Jordan through the legendary guitarist Hubert Sumlin, who died in 2011. "We were planning to have an 80th birthday party for Hubert," says Todd, "and Steve was the musical director. When Hubert passed away it ended up being a tribute at the Apollo Theater: Eric Clapton and Billy Gibbons and Keith Richards—there were probably 35 incredible musicians at this thing. I was immediately awestruck by Steve's command of the material and his understanding of it and his ability to get it done on short notice with all these people. I thought this guy would be an unbelievable producer for me to work with. I sent him some demos and he was up for it."
As he began writing material for the album, Mohr drew from both his own life experiences and events in the news. The title track was written following Winehouse's death. "I love her voice and her performances, and obviously her shenanigans were part of her persona," says Mohr. Several other songs were also ripped from the headlines, including "We Won't Go Back," which Mohr penned about the 2010 Arab Spring uprisings in the Middle East, and "Fear, Greed and Ignorance," whose topical lyrics declare that it's those three dishonorable traits that are "driving you America off the edge of the road."
Not every track is quite so pointed, however. "Hubert's Dream," is a nod to the late Mr. Sumlin, while album opener "Hey Delila" is Mohr's tribute to another blues giant, Memphis Minnie. "I happened to acquire a great example of her instrument, which was a 1941 Spanish National resonator guitar. Plus, she has an incredible life story," he says. "Everything About You" is dedicated to NASA, who called upon BHTM to awaken the Discovery space shuttle crew with their song "Blue Sky" in 2011, marking the first time live music was ever used for that purpose.
Among the album's other tunes, "Josephina" and "Seven State Lines" are what Mohr describes simply as "blues-based themes," while "I Get Smooth" is "a comedy piece." The cautionary tale "Travelin' Light" is the story of lovers who "threw away our hearts and fled" and the moving "Forever Bonnie" is based on a true story of a "gentleman who got a love letter delivered to him 53 years later by the Postal Service." Black Beehive also includes, as a bonus track, Big Head Todd & the Monsters' burning take on the Jimmy Reed blues classic "Baby What You Want Me To Do," a song that Jordan requested they cut.
For BHTM, Black Beehive serves as both a reaffirmation of the band's roots and a step into the next 25 years. Founded as a trio in Boulder, Colorado in 1986, Big Head Todd & the Monsters quickly built a strong reputation on the local club circuit. As word of their soulful and intense live show traveled around the nation they found themselves filling larger and larger venues. BHTM have now played Denver's historic Red Rocks Amphitheatre more than 20 times, and are embedded in the fabric of Colorado's music scene.
Beginning with Another Mayberry in 1989, critics noticed what audiences at BHTM live shows already knew. The All Music Guide praised the "subtlety of Mohr's lyrics" and his "individual world view." But it was the follow-up, 1990's Midnight Radio, that truly established the band as a creative force to be reckoned with. Its popularity led to a major label contract and the release of the platinum-selling Sister Sweetly in 1993. With subsequent albums such as 1994's Strategem and 1997's Beautiful World, the band earned a place among the top names on the jam band circuit, solidified by 1998's Live Monsters, the first official concert recording by Big Head Todd & the Monsters. Riviera was released in 2002, followed by 2004's Crimes of Passion, of which The London Times stated "American rock doesn't get anymore classy than this." Later that year, Live at the Fillmore was released to critical praise. All Music Guide called the release, the band's first with Jeremy Lawton, "loud, proud, and full of righteous raw ambience."
The band, which has always proudly controlled its own business dealings and marketing, gave away 2007's All the Love You Need through their email list, radio stations, and magazines. Their ninth studio album, Rocksteady, followed in 2010. Said Examiner.com, "With Rocksteady, the Colorado boys prove they can sprinkle in a plethora of differing music styles and still rock." 2011's 100 Years of Robert Johnson, the album preceding Black Beehive, found the group paying tribute to the pioneering bluesman while performing as Big Head Blues Club (along with other notable blues legends, including B. B. King, Charlie Musselwhite, Cedric Burnside, David "Honeyboy" Edwards, Sumlin, Ruthie Foster, and Lightnin' Malcolm). The band toured behind the album with a few of the guest artists, marking some of the final performances by both Edwards and Sumlin. Mohr paid tribute to Sumlin in 2012 when he served as a featured artist at his tribute show at the Apollo Theatre.
With all of that history behind them, it would be easy for Big Head Todd & the Monsters to play the nostalgia card and fall back on past glories, but that's of no interest to them. BHTM still performs, and devoutly loves, the material that first brought them to their fans – material they now approach with a fresh, seasoned perspective. "As a writer and as a human being there's a big difference between being 21 and 47," says Mohr. "Having said that, I think a lot of those compositions are still lyrically sound, even though it's hard for me to imagine that I would have had the experience to write about the stuff I did. Obviously, I think the band has gotten better over the years because when you develop yourself you continue to improve, and I think we have improved musically. As a writer, I'm really pleased with where I'm at right now."
"A lot of it had to do with my experience with the Robert Johnson project," he adds. "That had a large impact on how I looked at music. For a large portion of my career, I've been trying to reproduce the success of Sister Sweetly, just as a touchstone of 'this is a pop song, or rock-pop.' Pop songs have pretty narrow rules when it comes down to it. Generally you need a chorus and a bridge. The blues material from Robert Johnson's day, the prewar blues, was so fascinating to me because of the fact that it is pop music but there are no choruses. It's a different way of having repetition and themes and a different goal for a pop song. The music is shared by everybody because it's passed down through tradition. The whole spirit of what one is going for is radically different than pop and that really became exciting for me because I could see a new way to reach people."
When Big Head Todd & the Monsters launch their extensive national tour behind Black Beehive in January—which will continue through the summer and hit most major markets—they will be honing the album's ageless blues along the way, and simultaneously affirming their own longevity. It's clear that they possess a rare musical wholeness that has not only survived for 25 plus years, but still has them looking forward to creating music together night after night. "The other guys have shown great support of my songwriting and what I'm able to do, and all of the band members bring a lot to the plate, both musically and as a unit," says Mohr. "No one ever expects a band to last this long. We're very, very lucky."