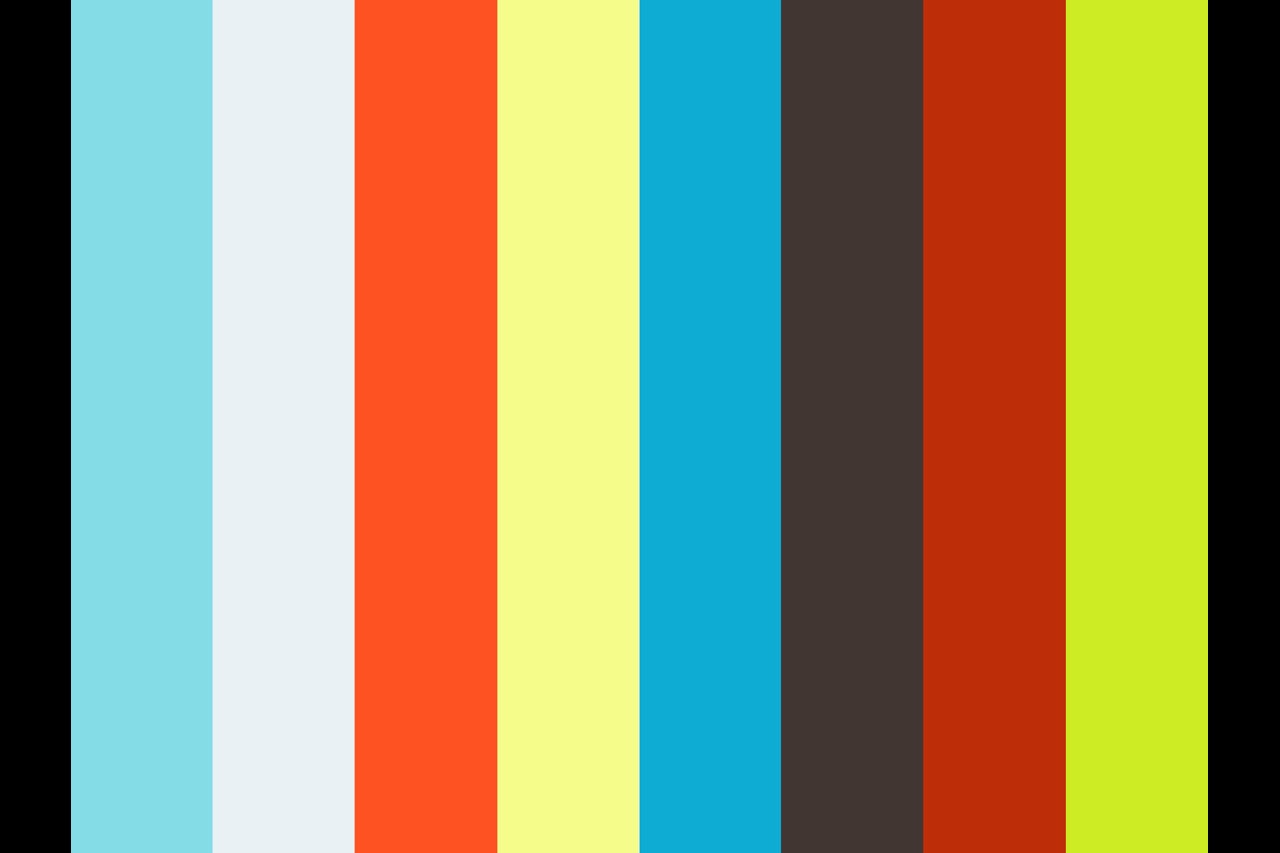 ARTIST BIO:
Via LA Weekly:
"Nothing silently screams louder than a face tattoo. A signifier of both the deeply committed and highly impulsive, face tattoos typically indicate that the recipient is intensely serious about what the tattoo represents. It is, after all, on their face.
Nahko Bear — yes, this is his name; we'll get to that later — has three black lines of ink extending from his temples towards his dark brown eyes. They're one of the most recent additions to a body increasingly covered in permanent art, which altogether links Nahko — known professionally, for the most part, by his first name — to the Filipino Four Waves tattoo tradition, and serves as both the visual summation of his pantheistic worldview and a symbol of his deep dedication to it.
"World above, world below, father sky, mother earth. The thin line in the middle is for the horizon," Nahko says, rattling off the meaning of this facial ink. According to Four Waves, the lines are meant to enhance the abilities of whatever body part they're placed on. It's no mistake that Nahko's are near his eyes.
Tattoos continue up onto his skull, down his neck and under the collar of the white T-shirt he wears today at the velvet-walled Hollywood recording studio where he and his six-piece band, known as Nahko and Medicine For the People, are rehearsing for their upcoming tour. Several of the guys are barefoot. One offers me some dried mango "from Hawaii." A transport case on the floor is slapped with a faded "Bernie 2016" bumper sticker. Lyrics such as "as we come of age, may love become our compass" are delivered with full earnestness.
If you have pegged Nahko Bear for a nouveau hippie Venice type, you are correct. He lives off of Rose and incubated his musical career, which began in Hawaii, in the crystal-healing, ayahuasca-drinking, transformational festival-attending new age scene. Since forming in 2008, Nahko and Medicine For the People have risen slow and steady, playing benchmark conscious community fests including Lightning in a Bottle and Electric Forest this past summer and doing the obligatory stop at Colorado's ever-heady Red Rocks Amphitheater in June. Released in 2016, the band's third LP, Hoka, explores subjects including spirit guides, letting go of limitations, and learning from your mistakes.
But the songs being played here today have more to do with boyish observations than the themes of the human potential movement. That's because the latest release from the Nahko camp is their leader's first solo album, My Name Is Bear, and the now-31-year-old musician wrote the LP's 16 songs more than a decade ago, when he was a teenage nomad named David Bell.
Nahko was raised in the Portland suburb of Clackamas, Oregon by conservative Christian parents who adopted him at birth. His birth name was Joel Miguel Nahkohe-ese Parayno, a nod to his Puerto Rican, Filipino, Mohawk and Apache ancestry. After the adoption, the newly christened David Joel Nahkohe-se Bell lived a "supportive, loving, awesome, super-privileged' middle class existence that included a decade of piano lessons. The summer he turned 18, he got a gig playing piano for a dinner theater in central Alaska. It was there that David Bell, as he went by at the time, discovered mushrooms, LSD and the allure of nature and the open road.
He soon landed in Hawaii, supporting himself by working on farms and writing music in his off hours. He spent years driving around the States in a van with his dog, playing coffee shops and farmers markets, exploring national parks and writing the songs that would become My Name Is Bear. The subject matter — first love, endless skies, the beauty of the sun — was far from the socially and spiritually conscious material that now makes up the bulk of NMFTP's output.
But the personal became political when David Bell experienced his own transformation. He was 21 when he met his birth mother, a member of Puerto Rico's Taíno tribe who had given him up for adoption when she was 15. This meeting opened Nahko to the depth and meaning of his ancestry. "Shit got hard," he says, as he sought to identify with a new family and culture.
"As I traveled in my van around the country, I was looking for a connection to Native American culture," he says during a rehearsal break. "It was like, 'Am I Native enough?' Eventually I realized I needed to stop feeling like I needed to be validated. That's when the doors opened and the rainbow of people began to come and listen."
Back in Hawaii a few years later, the band that would become Medicine for the People began to take shape. Guitarist Chase Makai picked up Nahko while he was hitchhiking on the Big Island. Drummer Justin Chittams was the bartender in town. The band's bass player, who goes only by Pato, came into the fold during a trip to Bali, as did their tour manager, Melissa Gibson. Violinist Tim Snider and horn player Max Ribner joined shortly thereafter.
"These people arrived supernaturally," Nahko says between bites of salad. "That was when the band really started to take off, when the right people dropped in."
It was during this period that David renamed himself Nahko, a shortened version of his middle name Nahkohe-se, and chose the last name "Bear" after its English translation ("friendly little bear"). Nahko and Medicine for the People first hit with the 2012 video for "Me and Mr. Washington," in which Nahko sings about the perils of democracy while traipsing through a redwood forest. The video went viral (1.5 million views, currently) and opened doors.
Their debut, Dark as Night, was released in 2013. Nahko says it and every subsequent album has been about meeting his birth mother and the implications of that event. He's heavily influenced by Broken Social Scene, Arcade Fire and Bright Eyes (fans of the latter band's LP Cassadega will recognize the intro to Hoka), groups that include many musicians, make big, anthemic songs, and play potent live shows. On Oct. 14, Hoka won Album of the Year at the Native American Music Awards, an achievement that would likely please the younger version of Nahko worried about whether or not he was "Native enough."
He's been spending time in Native American communities and has witnessed the socioeconomic disparities between those worlds and the $12 cold-pressed juices of the circles in which he got his start. "I guess the place I'm at with the new age community is that I support everyone in their awakening," he says. "It doesn't mean I have to hang out with them."
"Sometimes I feel they're way out here," he continues, gesturing towards the sky. "I like being out there too, but there's also this 'down here' situation where there's a whole community of people who don't get to be 'up here' in that way."
He's been walking the walk, raising money to fund tribal youth scholarships, building awareness about the diminishing salmon population in Northern California, performing at benefits and riding hard for Bernie Sanders during the election. It's been a lot of movement with little time off, and Nahko experienced burnout over the summer after squeezing too many activist endeavors between shows. This exhaustion, combined with the ugly state of politics, inspired him to release material from his more carefree years.
Released earlier this month, the video for My Name Is Bear's lead single "Dragonfly" made headlines via its star, Paris Jackson, the daughter of Michael and a friend of Nahko's. (During our interview, tour manager Gibson announces that the song has been placed on Spotify's "Most Beautiful Songs in the World" playlist, and everyone agrees this is "rad.") Nahko says it's surreal to see his work on mainstream outlets like People next to Kardashian gossip, but acknowledges that spreading his message of healing, truth and beauty to unexpected places is kind of the point.
"We are of course, on a basic level, providing a show with songs and words and poetry," he says. "But on a metaphysical level, what we bring onstage is a ceremony for me, because it's so healing for me. That's what I'm bringing to the people. It doesn't have to be all airy fairy either; it's just what happens when you hear music. Transformation is happening."
He sets down his salad, gives me a hug, returns to the rehearsal stage and silently waits for the band to join him. Nahko's music expresses much about his vision of a better world, but even when he's not making any noise, the black lines on his face say it all."
_________________________________________
Artist Bio:
It sounds like the logline for a classic sixties film…
An Oregon native leaves home at 18, follows love from Alaska to Louisiana only to learn about heartbreak the hard way, meets his birth mother for the first time, eventually settles in Hawaii, and launches a successful band. It isn't the fulfillment of some loose end in Easy Rider or Five Easy Pieces though. It's the origin story of Nahko captured on his 2017 solo offering, My Name Is Bear [Side One Dummy]. The album predates his rise to mythos among diehard fans in Nahko and Medicine for the People, and it's an important piece of the puzzle that is Nahko.
Collecting music he penned between the pivotal ages of 18 and 21, the musical maverick appropriately describes the 16-track journey as "a prequel."
"It's the first chapter," he elaborates. "I leave home at the beginning. On the back end, I meet my birth mother at 21, everything changes, and the Medicine for the People catalog begins. It was about coming of age and shedding that skin. When you're on your own, those are the first steps to freedom. You have to take care of yourself and survive in a world with the tools you have. For me, those tools were my guitar, my songwriting, and my thumb to hitchhike. 95% of the tracks were written during or about psychedelic trips. There's a tinge of real mystical revelation as I went from Alaska to Hawaii. I became open to other spiritual texts, and they transformed me. I was on the road, in love, and everything was amazing, but I kept asking myself, 'What the fuck does this all mean?'"
My Name Is Bear might incite some of the same questions. Artfully merging rustic acoustic guitars, upbeat energy, tribal flavors, fiery percussion, and ponderous lyrics, these recordings reflect the soul and spirit fans have come to know and love from his work in Medicine for the People, while venturing into decidedly more "rocking" and "personal" territory, as he puts it.
Along the way, he realized who he was.
"I came from a broken indigenous home, but I was raised in a beautiful, privileged white home by my adoptive parents," he says. "It was pretty confusing as I began to come of age because I knew I didn't come from that household, but somehow through my music I was able to garner the attention of many young people going through the same thing and coming to a similar conclusion. My music did not define me at 18-21 the way it does now. It was my comfort zone. I turned to it to get me through all of the transitions. I had no definition of life at the time. Music is my language, that is certain. It is my way to get in, out, over, and under. It's my bridge. I can connect with people and many other things with it."
Strengthening that connection, Nahko introduces this collection with the lead-off and first single "Dragonfly." Fingerpicked acoustic guitar builds into an unshakable melody punctuated by an African-style beat and chirping birds as he carries the chant, "To my former dragonfly, I resist and I survive." The companion video, starring Nahko's friend Paris Jackson, brings the narrative to life vividly.
"I wrote that at 18," he recalls. "It's a special one about following my heart in relation to a first love. I was very enamored with her. We met in Alaska, and she had a similar story to my birth mother. I followed her to Louisiana by way of a very long road trip. We spent four months in a house in the Deep South hanging out. It came from surviving that first year away from home. It was a special piece for me."
He pays homage to the influence of Ram Dass's Be Here Now with the swaggering electric guitar, groovy bass, and bright horns of "Be Here Now"—originally penned upon his arrival in Hawaii. The gorgeous conclusion "Die Like Dinoz" nods to his experience in a Hawaiian treehouse at the base of a volcano as it compares two lost dinosaurs to lovers who lose their way.
As much as My Name Is Bear serves as a prequel to Medicine for the People, it can certainly be construed as the foundation for meeting his mom as well. To rewind even further, Nahko's birth mom gave him up for adoption as she was just 15-years-old. She would be thrust into unthinkable circumstances but managed to send letters and photos until he turned five. At 17, his parents handed over the correspondence. In 2007 following his return to Portland from Hawaii, he Googled her name on August 6. Turns out, his birth mother lived 15 minutes away.
"I drove there and, there she was, my mom," he continues. "My two sisters, their kids, my two brothers…everyone. Mom was crying. I was crying. The first thing she asked was 'What do you do?' I shrugged and said, 'I play music.' It literally happened like that—all by divine intervention. I picked up, left Hawaii, and came home to not so randomly discover my mom lived basically down the street from where I grew up."
Consequentially, this transpired towards the end of the period chronicled on My Name Is Bear. He penned "Early February" about it.
"It's the only song that has anything to do with my birth mother or my family," he says. "It's about identity. That link ties to my other records, because they're full of stories. My Name Is Bear celebrates becoming a man."
Finger-snaps set the stage for a delicate and heartwarming narrative about the birth of his brother's first child on "Call Him By His Name." Strings underscore the emotional heft of the soulful ballad "Susanna," which relays the journey from home towards love. Meanwhile, the shimmering piano of "Alice" echoes with lively and lush melodies.
During 2016, Nahko began combing his catalog for choice tunes from that crucial period. In the midst of that process, he uncovered a box of tapes where he audio journaled his travels. Those comprise the four "Interludes."
"This was long before Notes on the iPhone," he laughs. "I would literally record a daily log on a RadioShack tape recorder. It's a time capsule through California, my first Burning Man, busking from Portland to Maine, and picking up hitchhikers. The tapes couldn't have been more perfect for the album."
In the title, he also subconsciously embraces his given moniker Nahko, which means "bear."
"I reclaimed the name at this time," he goes on. "I was going by my adopted name of David until I got to Hawaii and a friend encouraged me to go by Nahko. It's a statement to myself. I'm no longer a little bear. I've reached a place where I've progressed through this journey of music. I can share these songs from a very specific period today."
At the end of the day, this prequel sets the stage for a whole lot more from Nahko though.
"To be honest, I decided to make this last year as the world was changing," he leaves off. "I know I could go deep on Medicine for the People, but I had to go back in time for myself, clean out the closet a little bit, and give listeners something that feels good, but makes them think. I hope in making them feel good for an hour; it makes them feel better. That's how I feel."