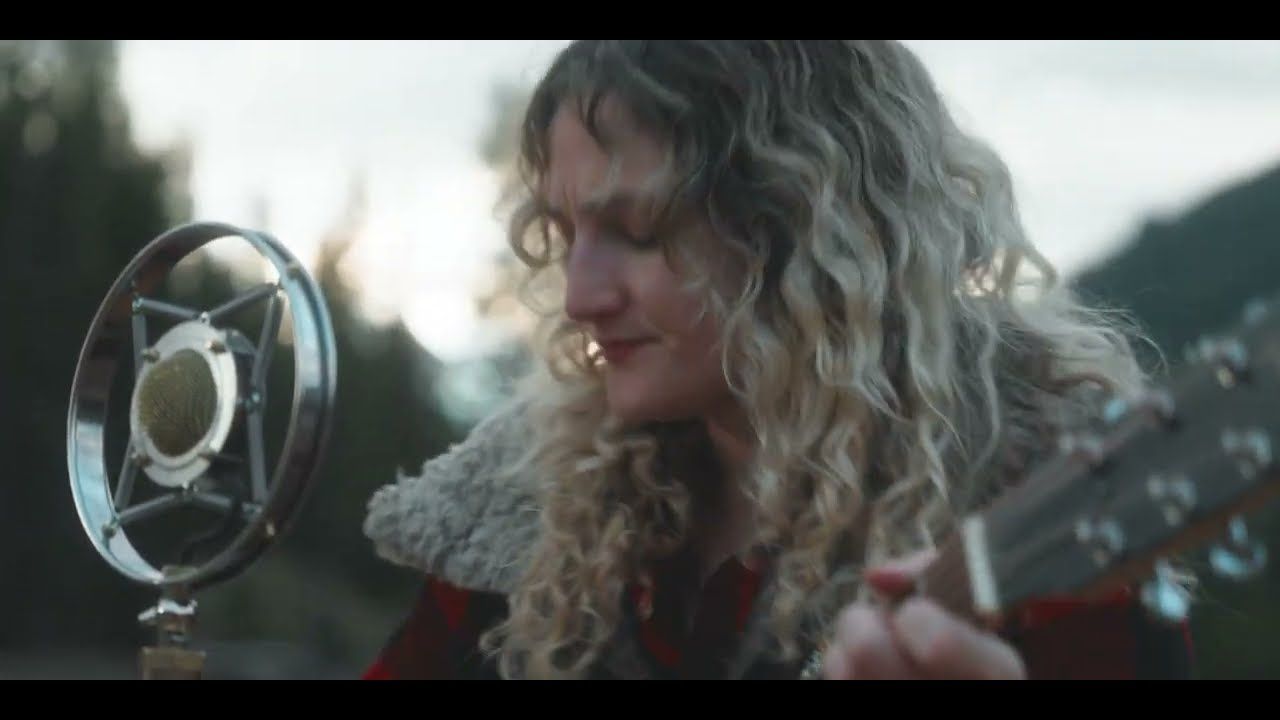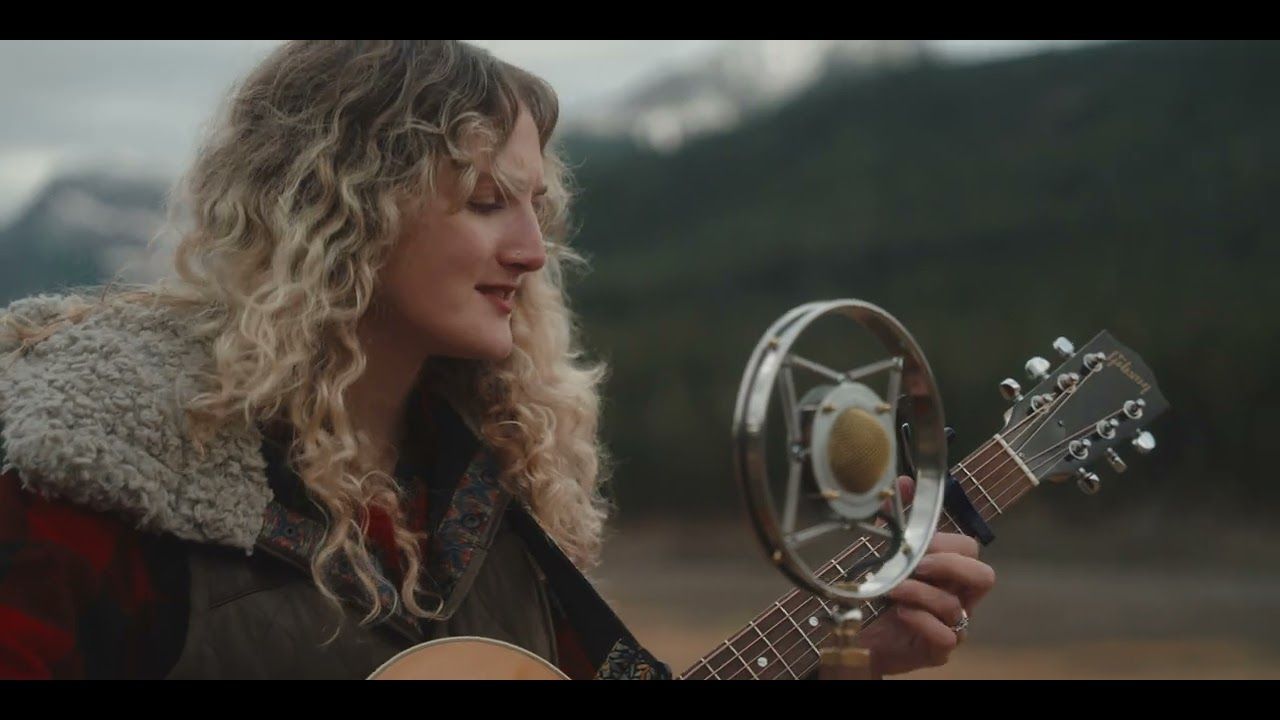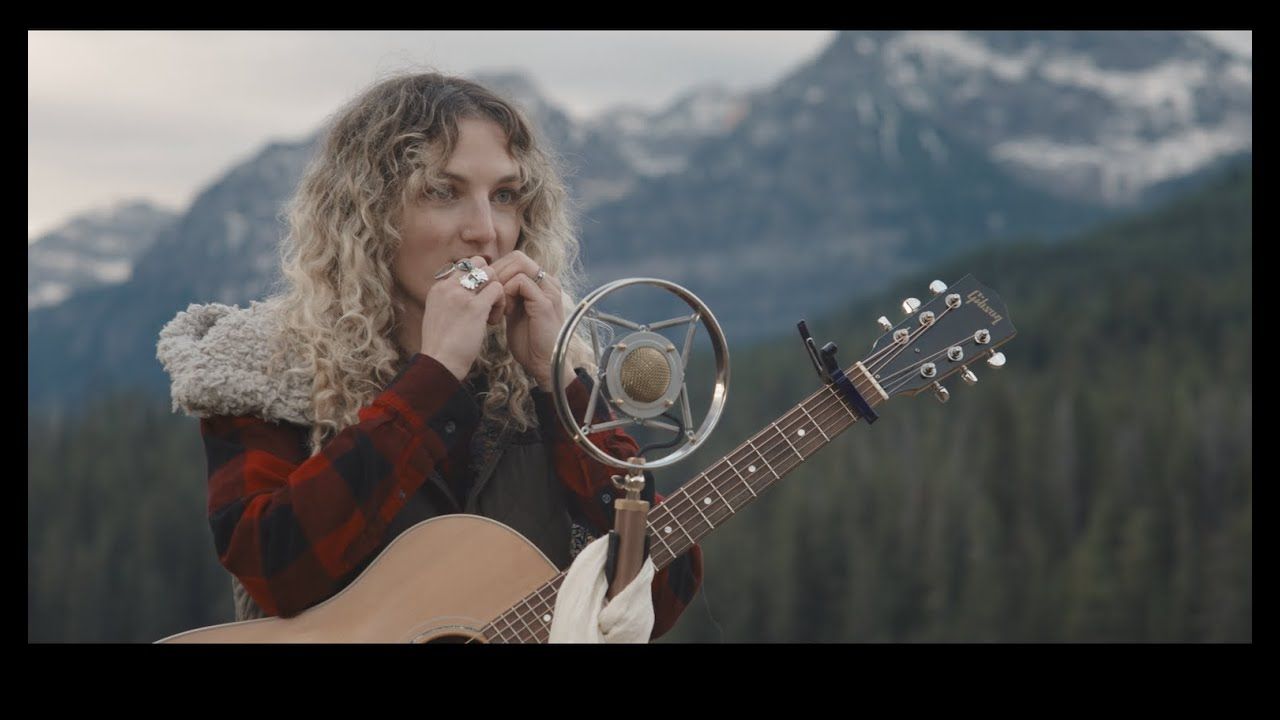 ARTIST BIO:
Sporting a wide brimmed black hat atop long curly blonde locks, guitar in hand, fire in her voice, and stories in her heart, Madeline Hawthorne asserts herself as a 21st century troubadour. An intriguing journey gives her songs a novelist's level of depth and detail, while unbridled attitude and wide-eyed adventurousness turn every show into a celebration. After building buzz independently, packing shows, and honing her craft, the Montana-based singer, songwriter, and multi-instrumentalist welcomes everyone into her world on a series of 2023 singles and much more to come.
"I hope that people feel something when they listen to my songs." she notes. "Maybe the energy of the tune brings a smile to their face, maybe they connect with one of the characters in my stories. Either way, I want people to have a good time at our live shows and I hope they can take away something from the music."
Growing up in New England, Madeline's parents placed a strong value on music and it played a major role in their family life. Her Dad studied to be a conductor at Berklee College of Music, and her mother trained as a professional soprano soloist at New England Conservatory of Music. While pregnant with Madeline, mom took the stage with the Boston Symphony Orchestra and the Handel and Haydyn Society, among others. Meanwhile, they introduced their daughter to world music, folk, and jazz.
After spending her younger years singing in choir, she picked up her first guitar at age 16 and never put it down. She started writing her own songs and embraced an eclectic palette. She found inspiration from folk singers like Crosby Stills Nash & Young, James Taylor and Joni Mitchell. She pulled inspiration from pop radio, underground hip hop and country classics like Merle Haggard and Willie Nelson's 'Poncho and Lefty' album. "My daily playlist had seemingly little rhyme or reason. I was drawn to vocal melodies, powerful lyrics and groovy back beats. If a song made my feet tap or pulled at my heart strings then I'd listen to it over and over and over again."
Two years later, she chased love to Bozeman, MT, settling in the Big Sky State with her eventual husband. In college, she gigged around town and cut her teeth providing back up vocals on stage and in the studio, and eventually started a band called the Hawthorne Roots. Over the years in the band, cross-country tours followed. At the onset of the Global Pandemic, the group went on an indefinite hiatus, and she launched her solo career.
Writing at a feverish pace, she decamped to Pittsburgh, PA and recorded her debut album 'Boots' with producers Brad Parsons and Tyler Thompson. Her signature style started to crystallize with the LP's artful fusion of roots, country, rock, and soul as evidenced by the fan favorite title track "Boots." In the record's wake, she opened up for the likes of Jason Isbell, Lukas Nelson, Kip Moore, Josh Turner, and Nathaniel Rateliff, to name a few.
2023 saw her embark on another chapter. She stole away to Bear Creek Studios in Woodinville, WA to record with producer Ryan Hadlock [Zach Bryan, The Lumineers]. She came out on the other side with a vibrant and vital vision brought to life on the single "Neon Wasteland." On the track, she reflects on small town malaise in quotable lyrics buoyed by a smooth slide guitar riff, bluesy twang, and hummable hook. Madeline croons, "Everything is bringing her down, living on the sidelines stuck in this town, she needs a break, could use a hand, she's all alone in this neon wasteland."
"I had a couple of nights in Nashville where I felt so small, like a total fish out of water," she admits. "You go to a city for the first time, and the neon lights have this magical and powerful energy about them. If things aren't turning out the way you want them to, those neon lights can look a whole lot different to you, depending on where you're at emotionally. Neon Wasteland tells a story of a young woman who has left her home to pursue her dream. She is barely making ends meet and we experience her struggle and frustration with the situation she finds herself in.
Making her debut at Americana Fest 2023 in Nashville, TN September 21st and plotting more shows and songs for the future, Madeline is inviting everyone to accompany her on this journey.
"I'm out here, and I'm working," she smiles. "I've got a long way to go, but I'm excited to be out on the road, meet new people, share my music with the world, and tell more stories."